Tubby Isaacs wrote:
This is amusing in its own way. Though I dont think many people pretended the Haringey Development Vehicle was going to fix homelessness.
- What's the policy on X?
- A Labour Government. (See also a "real Labour government", a "proper Labour Government" etc.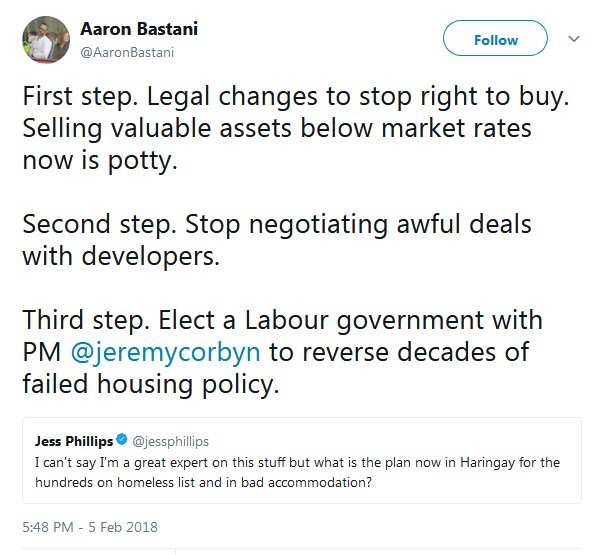 And Jess P cannot spell Haringey.
It is pretty feeble stuff all round.